London, as the capital of England, is probably one of the most important cities not only in Europe but in the world as a whole. If you are thinking about moving permanently there, or you are already a resident of the capital wondering if it is worth it, you might find the pros and cons we have described below of help when making your final decision.
Top reasons why you should move to London
Many people find the following five facts about the capital truly irresistible:
London has a large and fast growing economy. It is really the place to be in case you are looking for marvellous career opportunities. Sure enough, the competition is fierce, but the rewards are bigger too.
The culture. No matter which other big city in England you choose to make your home, none of them is going to offer you a wider range of culture, educational opportunities or plain fun than London. The West End Theatres have been a staple for quality drama for centuries. There are countless big and small galleries, museums and venues throughout every district in the 32 boroughs of London, as well as entertainment areas such as Soho that have a nightlife that does not seize 24/7.
Even though London is considered to be rather expensive, there are also some really affordable accommodations available here, especially if you are ready to live a bit outside Central London.
London might be the largest city in the country, but it is also the greenest one. Nearly a half of the total territory of the capital is covered by parks, protected woods and village greens. The quality of air here may very well turn out to be higher than in other parts of the country.
You will meet the world here. London is home to people from every corner of the planet. Jewish, Asian, Eastern European and other communities live in peace here. If you live in London, it might be like living in any other city around the globe sometimes, which many people find appealing.
…on the negative side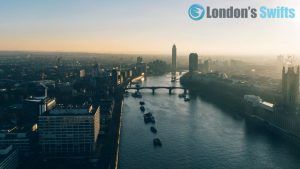 Along with the pros, there are several cons to living in London too:
The daily commutes. Even though the capital has a great, fast and punctual Tube and railway network, travelling a couple of hours to and from work on a daily basis is a deal breaker for many people.
The stress. Eight million people and counting are living in London at the present moment, which means that life is in the fast lane 24/7. Even though there are some relatively peaceful suburbs here and there, generally London would not be suitable for you if you cherish serenity.
Crime rates in London are traditionally higher than those in other parts of the country.
The traffic – even if you drive and do not use public transportation, you will be faced with quite a bit of stress and hassle while you are stuck in the traffic of London, which is said to be becoming worse and worse every year.